BOCA RATON – To gauge how long defensive tackle Ray Ellis has been an Owl, consider the Schmidt Athletic Complex.
Days before FAU announced in December of 2014 its intention to build the Schmidt Complex Ellis completed his first season as an Owl.
Later today when Ellis takes the field as an Owl for the final time in the regular season, the Owls will be only a few weeks away from moving into the Schmidt Complex.
"To actually see it's going up now and almost done, it's amazing to see just how far this program has come," Ellis said.
The New Jersey native's path to this point hasn't exactly been smooth. A starter as a true freshman, during his career Ellis endured two separate surgeries to repair ACL tears that occurred in consecutive season.
The 2016 injury happened early in fall camp. In 2017, Ellis only lasted a few plays into the first game before tearing the other ACL.
Those setbacks allow Ellis to appreciate what the Owls are accomplishing this year even more than some of his teammates. The 2017 surgery forced Ellis to watch the Owls' first Conference USA title run from the sideline. The NCAA award Ellis a second redshirt season because of that injury, granting him a rare sixth college season.
"It's different when you are playing and when you around the team all the time then when you're not playing," Ellis said.
Ellis contributed 26 tackles, including 3.5 sacks to this year's effort – both career highs – doing so while playing much of the season without a thumbnail that was ripped off during game action.
"Plays in a lot of pain every week and plays really well," FAU coach Lane Kiffin said.
Pregame Breakdown: FAU (8-3, 6-1) vs. Southern Miss (7-4, 5-2)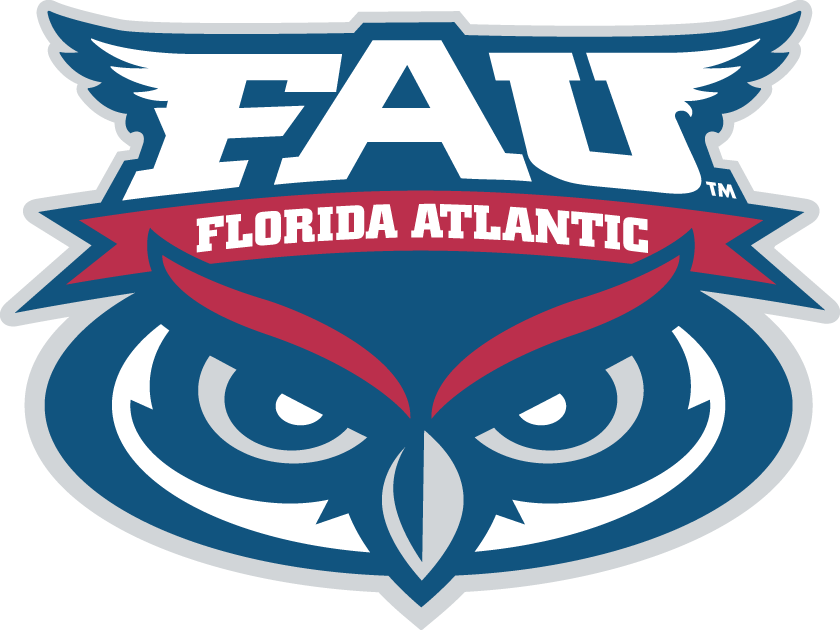 vs.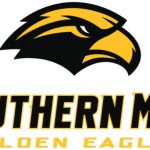 FAU (8-3, 6-1)
vs. Southern Miss (7-4, 5-2)
When: Saturday 3:30 p.m.

Where: Howard Schnellenberger Field

Listen: Hurricane 640 AM

Watch: NFL Network

Key for the Owls: Eliminate Southern Miss big plays. The Golden Eagles feature C-USA's top passing offense and one of the nation's most explosive air assaults. Starting QB Jack Abraham left Saturday's loss to WKU with an injury and his status entering today is uncertain. His backup, Tate Whatley, has starting experience. Regardless of which QB plays, if the Owls can avoid getting beaten on the deep ball, Southern Miss should be in for a long day.
Key for the Golden Eagles: Start quickly. Defensively, the Owls have been a tremendous second-half team – with last week's fourth quarter at UTSA being an aberration. The Golden Eagles don't run the ball particularly well, but they need some threat of a ground attack to keep the Owls' front seven honest. A quick start offensively, particularly if Whatley is the starter, will keep Southern Miss from becoming one dimensional.
Key Matchup: FAU offensive line vs. USM's front seven. No FAU unit has improved more during the season than the big guys up front. At this point it doesn't seem to matter who carries the ball, the running back has room. And the O-line has kept QB Chris Robison pretty clean the last few weeks. Southern Miss lost two starting linebackers last week and the status of those guys sremains uncertain. A strong offensive line performance likely means the Owls will dominate.
Avoiding the Bahamas: A win over Southern Miss will not only advance FAU to the Conference USA championship game – which the Owls would host – it would also likely keep them from making a trip to the Bahamas Bowl. Because that game is a logistical nightmare for athletic departments, the Bahamas Bowl announces its participants earlier than other bowls. This year that could happen as early as Saturday night. Since the Bahamas Bowl isn't considered one of Conference USA's top tier destinations, it's almost a certainty that the conference wouldn't send a potential champion sailing. Win today and the Owls will wait until after the Nov. 7 C-USA title game to learn where they are headed.
Senior Sendoff: Today will mark the final regular season game for 25 seniors, all of whom will be honored prior to kickoff. Eleven of those seniors originally signed with FAU out of high school under the Charlie Partidge regime. They are: Da'Von Brown (S), James Brunson (WR), Harrison Bryant (TE), Will Davis (DT), Ray Ellis (DT), Ladante Harris (CB), Pico Harrison (WR), Kevin McCrary (DT), Rashad Smith (LB), Chris Tooley (CB) and Brandon Walton (LT). Five scholarship players transferred to FAU once Kiffin arrive: DeAngelo Antoine (WR), Tim Bonner (DE), Junior Diaz (C), Noah Jefferson (DL) and Deandre McNeal (WR). Defensive end Damian Horton signed under Partridge after playing one season of junior college. Those who arrived at FAU as walk-ons include Dante Cousart (WR), Nolan Lynch (TE), Chauncey Mason (RB), Jared Nourse (OL), Joe Pohiva (LB), Jonathan Sullivan (LS), Malik Vigille (DB), and Trent Wessel (QB).
Mr. 3,000: FAU QB Chris Robison needs only 27 passing yards to become the third Owl to reach the 3,000 mark on the season. With 31 yards he'll pass Jared Allen for the third most passing yards in a season. Rusty Smith leads the way with 3,688 and 3,224 yards in 2007 and 2008 respectively.
Pick Man: Meiko Dotson's six interceptions has him one off the FAU single season record and two away from his personal record. Dotson picked off eight passes as a high school junior.