BOCA RATON – When given time this season, quarterback Chris Robison usually makes the right decision.
Lack of time, however, has been more of the norm, and prompted two regrettable choices from Robison in last week's loss to UCF.
One, the late force of a pass that became his first interception of the season, is obviously a choice he'd like to have back. The second is a pass Robison wasn't patient enough to throw.
In the opening minutes of the evening Robison felt the UCF rush, prompting him to abandon pocket a fraction of a second before John Raine broke open on a deep post route.
"In the first drive, if I had stayed in the pocket for maybe half-a-second longer I would have thrown a touchdown," Robison said. "That's what comes with it and I've got to get better at staying in the pocket."
It's difficult to blame Robison for his nervous feet. Three-hundred pound lineman and unchecked blitzers make any quarterback antsy.
FAU coach Lane Kiffin understands Robison's predicament, but, still, he's looking for more patience from Robison as he continues to develop in his second season as a starter.
"(UCF) put a lot of pressure on him, and so once that starts happening you have a tendency to scramble lot," Kiffin said. "A number of times he had to, but there were some times he didn't need to scramble and he did."
Only three teams nationally have allowed more sacks through two games than FAU, but pressuring the passer hasn't exactly been Ball St.'s strong point. The Cardinals only dropped the quarterback twice so far this season, with both coming in last week's blowout of FCS-level Fordham.
Robison was one of several Owls who noted a renewed focus in this week's practices.
"I would say our mindset is a little bit different," Robison said. "Not saying that we changed anything but after losing so bad it finally, like I said on Saturday after the game, it put some fuel in our fire to come out there and make sure we're doing everything right – every little thing, whatever it may be."
Pregame Breakdown: FAU (2-0) at Ball St. (1-1)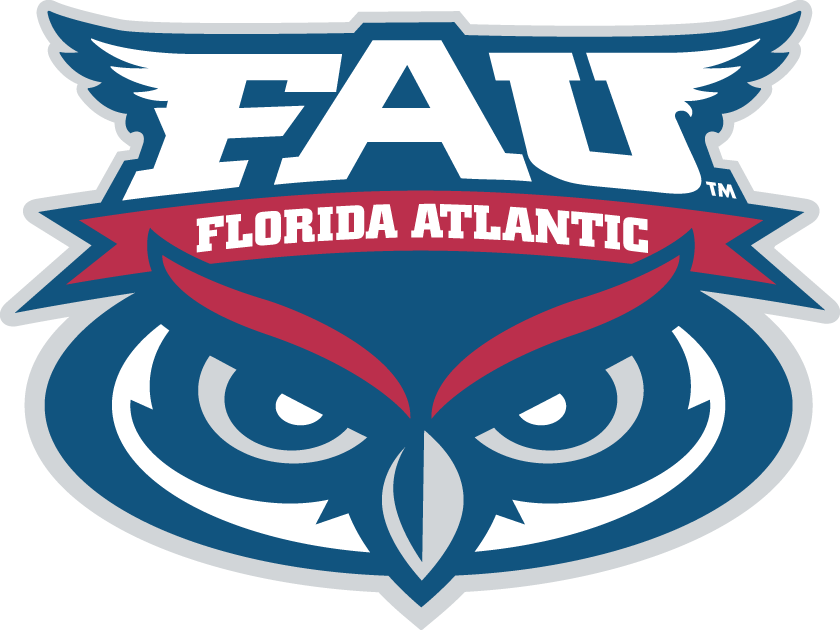 vs.

FAU (0-2)
vs. Ball St. (1-1)
When: Saturday, 2 p.m.

Where: Muncie, Indiana

Listen: Hurricane 640 AM

Watch: ESPN+

Key for FAU: Even if FAU's under-performing wide receiver unit and banged-up running back group were capable of ravaging opposing defenses, it wouldn't have mattered thus far because nothing happens without the offensive line doing its job. Thus far the line hasn't done much of anything, though Kiffin said they did respond well this week to his public criticism of the unit. "They've practiced a lot better, a lot more physical, a lot tougher," Kiffin said. The Owls need those traits to carry over into the game.
Key for Ball St.: Getting off to a fast start, like Ohio St. and UCF did in the first two weeks against FAU, would go a long way to handing FAU its third loss of the season. FAU has trailed for all but about three minutes this season. The Owls have never led. Ball St. runs an uptempo offense which, like FAU's, operates at its peak after gaining a first down or two. An early touchdown or two would have the Owls on the verge of an early knockout.
Thinning Carriers: One week after losing running back BJ Emmons for the season to a broken ankle, the Owls lost two more running backs against UCF. Neither Malcolm Davidson or Daniel Leconte is expected to play on Saturday, prompting Kiffin to note that two of the running backs on the Owls' three deep against Ball St. – Larry McCammon and Kelvin Dean – are true freshman.
The First Noel: FAU added guard Desmond Noel to its roster this week in an effort to bolster the depth along its offensive line. The Owls attempted to sign the JUCO product last December, but he shunned the Owls' late push and chose Colorado St. Kiffin intends to deploy Noel as soon as possible at left guard (Kiffin called out the position, manned by B. J. Etienne, as specifically underperforming) but this week is probably too early to expect to see Noel on the field.
Top Tight End: It's not surprising that a tight end leads FAU in receptions. What is surprising is name of that tight end. John Raine's 11 catches are one more than fellow tight end and All-Conference USA selection Harrison Bryant. Raine has already surpassed last season's catch total and is tied nationally for the most receptions by a tight end. Bryant has 10 catches for 130 yards, 54 more yards than Raine.