BOCA RATON – To Lane Kiffin and the Owls, it doesn't matter that Western Kentucky is the worst rushing team in the nation.
The Owls plan to stop the run first, anyway, once FAU and WKU get underway at 4:30 p.m. today.
"You've got to stop the run because it just sets the tempo of the game," Kiffin said.
The Hilltoppers average only 81 rushing yards per game. They've yet to break a single run of 20 yards this season.
Still, the Owls can't afford to overlook Western Kentucky's ground attack – if for no other reason than stopping the running game is this defense's biggest weakness. Only 20 teams nationally allow more than the 213.1 yards per game FAU does.
That's concerning to Kiffin because one missed defensive assignment can lead to an explosive run.
"Running the ball is easy as far as like, hey, you run it and you get out of your gap, you get big plays," Kiffin said. "You've got to stay in your gaps. You've got to play the same because anybody can break a run if you screw up."
Against Western Kentucky, shutting down the run is only the start of the defensive day. Hilltoppers' quarterback Michael Wright pilots an offense ranked No. 20 nationally in the passing game.
White's thrown for 10 touchdowns over WKU's last two games. Last year he torched FAU for 307 yards and three touchdowns in a 52-3 embarrassment of the Owls.
"We've got to affect him more in the pocket, get him off his spot," defensive tackle Steven Leggett said. "That's our main goal up front."
Keys to the Game: FAU (4-3, 3-0) at WKU (5-2, 3-1)
VS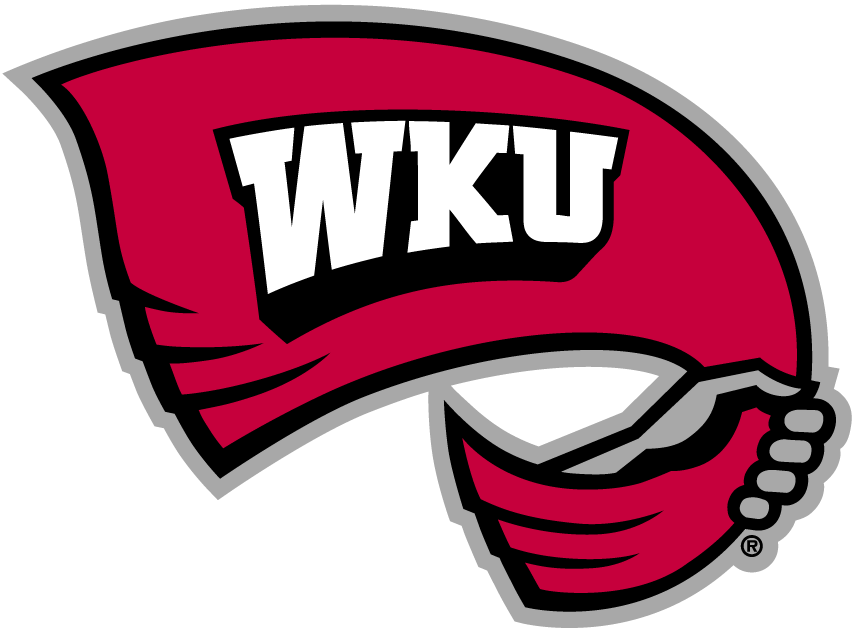 FAU (4-3, 3-0 C-USA)
vs. WKU (5-2, 3-1 C-USA)
When: Saturday, 4:30 p.m.
Where: J. T. Smith Stadium, Bowling Green, Ky.
Radio: ESPN West Palm (106.3 FM)
Video: Stadium.com, Locally WTCN
Key for the Owls: Limit big plays. Last week against the high-powered North Texas offense, FAU didn't let the Mean Green strike for any big plays in the first half, allowing the Owls to put the game away by halftime. WKU's big-play capability is even bigger than UNT's – especially in the passing game. A couple of quick strikes could be deadly.
Key for the Hilltoppers: Control the ground game. Game plans for stopping FAU begin with limiting running back Devin Singletary and, to some extent, Buddy Howell. WKU stands a much better chance of winning if the Hilltoppers make quarterback Jason Driskel beat them through the air. Offensively, WKU needs to run the ball successfully enough to keep the Owls' defensive line honest.
Never Be-Four: Currently 3-0, FAU has never opened a season 4-0 in conference play. The Owls are also pursuing their first four game winning streak since the final four games of 2013. A victory over WKU gets FAU within one win of bowl eligibility with four games remaining.
Staying Hot: With the temperature forecast to be in the mid-to-low 40s, this will easily be the coldest conditions the Owls have faced all season. How could that affect FAU's offense? Pay attention to the snaps, which were suddenly errant again in last week's win. Kiffin also is concerned about how the defense will react. "I don't think it affects much offensively, but defensive guys on turf, cold weather, gotta have the right mentality – go up there and tackle like we have been and not start all-of-the-sudden not tackling because it's a little bit cold and I'm worrying about getting hit," Kiffin said.
Rolling Scoreboard: FAU set program records for points scored in each of the two previous games, scoring 58 against Old Dominion, then 69 against North Texas when the Owls posted points on their first 11 possessions. Kiffin called the chances of another record-breaking performance "unlikely." "We've just got to go up and play really well, and keep that momentum, and not get frustrated when that doesn't happen," Kiffin said. "We're probably not going to score on 11 straight possessions. Guys can't get frustrated and think that's just going to happen all the time."