BOCA RATON – FAU running back Buddy Howell doesn't have fond memories of the Owls' first meeting with Buffalo.
"Honestly, that game I remember it as a lot of stuff that we did that screwed us over – fumbling the ball and not paying attention to details," Howell said. "I didn't really feel like they dominated us because they dominated us, it just felt like we kept giving up the ball, and turnovers kill."
Now a senior, Howell was a sophomore for that 2015 game which the Bulls won 33-15 in Boca Raton. The Bulls returned three FAU turnovers for touchdowns in that game – one that seemingly doomed FAU to another losing season.
"We ain't looking back," Howell said. "There's no reason to. We just focus on this new group as a whole. It's a whole new team, whole new personnel, all that."
FAU's personnel isn't completely new, but most of the major players offensively for the Owls in that game won't play similar roles. Howell is now the backup to Devin Singletary, though Howell's 13 rush, 175 yard performance on Saturday may earn him extra carries against the Bulls.
Quarterback Jason Driskel, the starter in that 2015 game, has been surpassed by Daniel Parr. Wide receiver Nate Terry, then a tight end, was the Owls' second-leading pass catcher, hauling in a touchdown. He's now buried on the depth chart. Slot receiver Henry Bussey was still converting from running back and had more carries than catches.
Defensively, the Owls aren't expecting to apply much of what they learned two years ago this time around.
"They were running a completely different offense than they do now," linebacker Azeez Al-Shaair said of the Bulls' spread offense. "If you pop on that tape from 2015 and you look at us now, we're completely different too."
Keys to the Game: FAU at Buffalo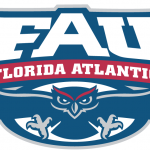 at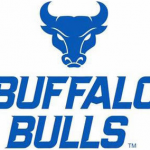 Buffalo (1-2, 0-0 MAC) vs. FAU (1-2, 0-0 C-USA)
When: Saturday, 7 p.m.
Where: UB Stadium
Radio: ESPN West Palm (106.3 FM)
Stream: ESPN3
Scouting the Owls: FAUSports.com
Scouting the Bulls: UBBulls.com

Line: FAU +3
Over/Under: 63
Advice: Neither Buffalo nor FAU has hit an over in 2017, and there's no reason to expect this is the week to start. FAU relies on short passes and fired up its running game last week making the offense more efficient, but it is still failing to connect often enough on the kind of deep passes that produce big score lines. Buffalo's a little more explosive, but failed to hit the over against a triple-option team (Army), a feat in itself. -via My Top Sportsbooks
Key for the Owls: Feed the beasts. Devin Singletary and Buddy Howell are the Owls' two best offensive players. Last week FAU committed to getting them the ball, and both responded with more than 100 rushing yards. The yardage won't come as easily against Buffalo as it did against Bethune-Cookman, but the Owls need to stick with the run. It's hard to envision an FAU victory that doesn't include a strong rushing attack.
Key for the Bulls: Play two halves. Three games into the season, Buffalo has only managed three second half points. Buffalo has a losing record, but the Bulls have actually outscored their opponents 54-24 in the first 30 minutes of games. Whatever the coaches are telling the Bulls' offensive players at halftime, they should reconsider. The adjustments aren't working.



Getting Even: A win on Saturday would give FAU two wins in its first four games of the season for the first time since the Owls were 3-1 four weeks into the 2007 season. FAU went on to win the New Orleans Bowl that season. If FAU can improve to 2-2, it will only be they third time in program history that the Owls have held that record, and the first time since moving to the FBS level. Kiffin would join Howard Schnellenberger as the only FAU coaches to win two of their first four games. Interim coach Brian Wright won all four games he coached in 2013, but he never started the season as a head coach.
More Discipline: Nearly all of FAU's eight penalties against Bethune-Cookman were committed on offense, with most coming in the first half. It was the second consecutive week officials flagged the Owls eight times, and FAU's offense is not good enough to constantly overcome that many setbacks. "We need to bring that down to a minimum," DeAndre McNeal said.
Connection Lost: The strong performance of FAU's running backs against Bethune-Cookman masked another substandard evening from the passing game. Kiffin counted 15 of the 19 FAU completions in the game happening at or behind the line of scrimmage. Attempts to throw the ball downfield missed their marks most of the night. "We've got too many plays in the passing game where we're throwing it here when we think they're there," Kiffin said. "It's just dead plays – nothing the defense is even doing."
Proof Positive: The big games from Howell and Singletary against B-CU reinforced the notion among FAU's offensive linemen that a little extra effort can produce major results. "Last week showed that if we hold our blocks for half a second longer, half a millisecond, and boom, it's out – 60-yard run, 80-yard run – you just don't know," center Antonyo Woods said. "We don't know which play is going to be the house call. We have to approach every running play or every passing play like it's going to be the play of the game. Last week we did that and we showcased and we got the W."