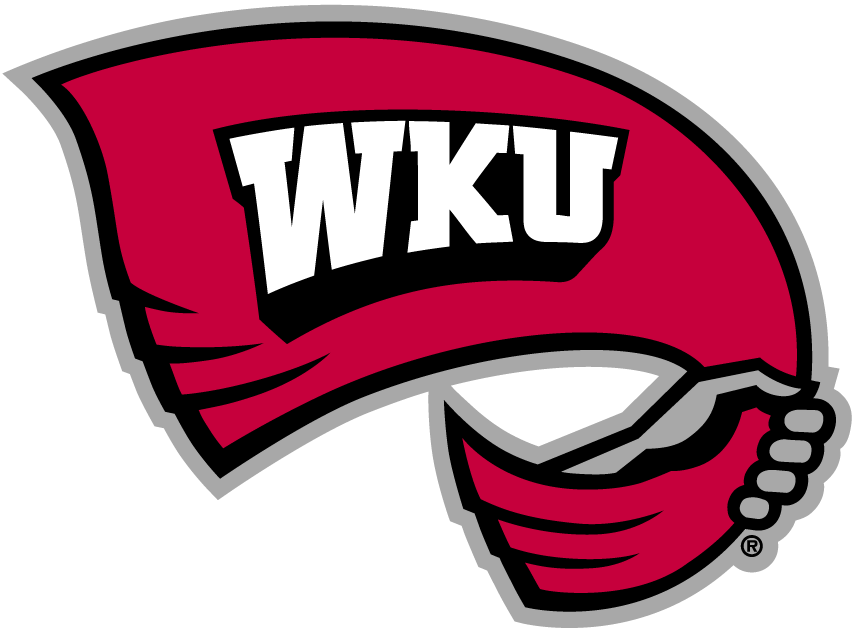 VS
Western Kentucky (5-3, 3-1 C-USA)
vs. FAU (1-6, 0-3 C-USA)
Key for FAU: Run the ball. It won't be easy. WKU fields an experienced defensive line while the Owls will be starting their eighth offensive line combination in as many weeks. Both Buddy Howell and Devin Singletary are coming off 100-yard games. The more Howell and Singletary are on the field, the fewer opportunities Mike White and the WKU offense will enjoy.
Key for WKU: Let the game come to them. The Hilltoppers are the better team, but the Owls have shown they can hang with better competition – at least for a while. If WKU doesn't try to force things on offense – and turn the ball over doing so – FAU has a propensity for making the kind of mistakes that let games slide away.
Key Match-up: WKU offensive line vs. FAU defensive line. Our preview for this game focused on the Owls' defensive backs and their ability to curtail the potent Hilltopper passing game. That effort would be greatly aided by a strong pass rush. WKU has a big, experienced offensive line. Can the Owls front four find a way to pressure White into mistakes?
Halftime: Conference USA suspended Western Kentucky RB Anthony Wales for the first half of Saturday's game following his role in a bench-clearing altercation between WKU and Old Dominion. Wales is averaging 6.5 yards per carry, but his absence won't cause FAU to alter its defensive game plan. "I don't think it affects it at all because he'll play the second half and the other running back (Quinton Baker) is a really good player. He's a freshman but he's pretty good," Bellantoni said.
Ready to Go: Quick starts haven't been a problem for FAU's offense this season. The Owls scored on four of their seven opening drives, with three of the scores being touchdowns. FAU scored on its opening drive against all three C-USA opponents, but the offense hasn't been able to build on that momentum. "It all comes down to playing a four-quarter game," FAU coach Charlie Partridge said. "As you get older you are able to sustain what you do throughout the entire game. As they adjust, you have more mature players that have experience, then they are able to adjust with that."
Long Shots: FAU's defense has held its own in third-and-short and even third-and-medium situations this season, but by defensive coordinator Roc Bellantoni's count the Owls are allowing close to allowing a 50 percent conversion rate on third and long. Those situations became a point of emphasis during bye week practices. "There may be some things we can add but ultimately it comes down to executions of the call," Bellantoni said. "I think it's given the guys an awareness of what has hurt us and what might be coming because other teams are copying that."
Going Deep: With the loss of offensive tackle Bryan Beck and injuries to Kelly Parfitt and Jakobi Smith, FAU is likely to give redshirt freshman guard Jack Breshears the first start of his career, and he'll line up next to walk-on Matt Weiner on the right side of the line. Should any Saturday starters need to miss snaps, there is a serious lack of depth behind them. FAU's official two deep lists Brandon Walton (questionable), Smith (questionable) and Fernandez (already a starter) as backups. They don't even have anyone behind Weiner. Some new names who could be called into their first game action should the Owls have to reshuffle: Richard Williams (center), Siffo Pierre (tackle or guard) and Chris Jones (tackle). "With the five that we get out there that we start the game off with, those are going to be the five that we're going to try to finish the game with, for once," FAU offensive coordinator Travis Trickett said.
Boca Ties: A couple of WKU coaches will find extra meaning in this being FAU's homecoming weekend. Hilltoppers coach Jeff Brohm was an assistant at FAU under Howard Schnellenberger, as was offensive line coach Dale Williams. WKU QB White attended Davie-University High School, where he played under former FAU assistant coach Roger Harriott.