BOCA RATON – One week after making the first start of his career, Ahman Ross and his physical play figures to once again be a useful defensive tool for the Owls today at Charlotte.
"I'm a hard nosed player," Ross said. "I like to be physical. That's just a part of my game."
The redshirt sophomore started in place of Quran Hafiz at the nickel/star spot last week against Wagner in large part because of his ability to support against the run.
With Charlotte owning a strong rushing attack and a not-nearly-as-effective passing game, subbing Ross for Hafiz, a starter for most of his first two seasons as an Owl and the starting nickel in this season's first two games, on early downs and running situations bolsters the Owls' ground defense.
"Ahman, he brings that very physical aspect of the game and Quran is very technical," linebacker Keke Leroy said. "When it comes to coverage skills and things like that it's Quran. But when it comes to hard-on, face-to-face football it's Ahman Ross."
With Ross in the game, the Owls often adopt the look of having three safeties along the back line of defense. Against passing teams and in passing situations, Hafiz gives the Owls a more traditional cover nickel in a 4-2-5 scheme.
After recording six tackles last season, Ross has 10 tackles over the first four games this year.
"We kind of mix the packages, so (Ross) played in one, Q played in the other," Kiffin said. "Got (Ross) more reps out there because the guy has always made plays around the ball. He's got to continue to develop with his tackling and his assignments, but he's always made plays on defense or special teams."
Pregame Breakdown: FAU (2-2) vs. Charlotte (2-2)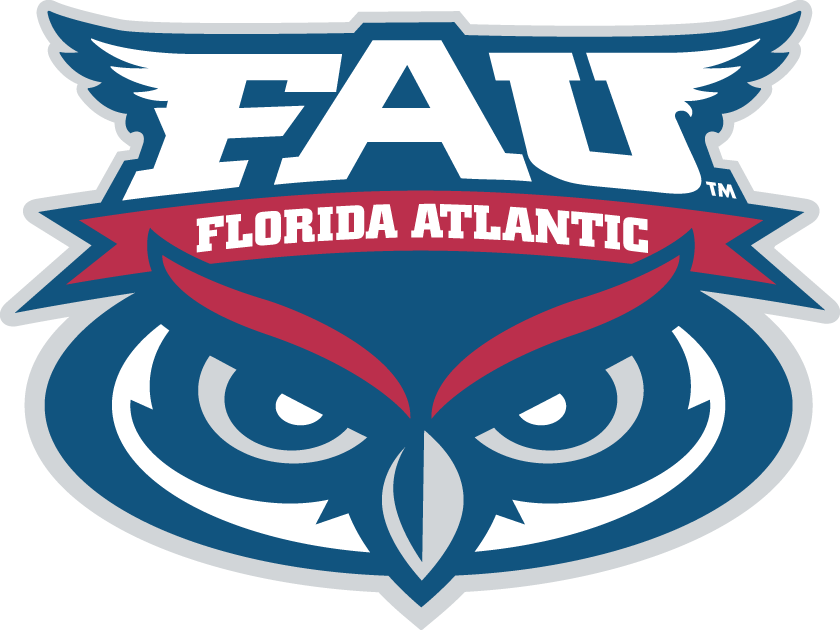 @

FAU (2-2)
vs. Charlotte (2-2)
When: Saturday, 3:30 p.m.

Where: Richardson Stadium, Charlotte, N.C,

Listen: Hurricane 640 AM

Watch: NFL Network

Key for the Owls: Contain Benny LeMay. The 49ers big running back is averaging 108 yards per game this season while scoring four rushing touchdowns. He's the nation's 10th leading rusher and Charlotte's overall rushing offense ranks No. 13 nationally. If the Owls can tackle LeMay, Charlotte has little else to offer offensively.
Key for the 49ers: Disrupt Chris Robison. The Owls' quarterback has been rolling the past two weeks, throwing for nine touchdowns against zero interceptions. FAU wants – even needs – to get its rushing attack going for Conference USA play, but if Robison has another day like he did the last two weeks, that should be enough for FAU to win.
Key Match-up: FAU's offensive line vs. Charlotte's defensive line. The quickest way to stop Robison is to put pressure in his face. FAU's offensive line has been porous early in the season, so the 49ers should be able to be disruptive. Conversely, if the FAU offensive line performs to its run-blocking potential, the Owls could pull away early.
Bitter Memories: FAU faces Charlotte for the second consecutive time in Conference USA play, dating back to last season. The 49ers handed the Owls a season-ending loss in 2018, keeping FAU from becoming bowl eligible. "It definitely feels likes somebody stole our lunch money, for real," Leroy said of that loss.
Spencer's Return: Saturday's game marks the return of Glenn Spencer to the Queen City. The Owls' first-year defensive coordinator spent last season at Charlotte, where he coordinated the nation's No. 14-ranked defense. "We definitely want to get this win for him and our program," Ross said.
Noel Building Reps: Guard Desmond Noel didn't arrive at FAU until after the season began, but last week against Wagner he saw one late series with the first string. Awarded the final scholarship available for FAU's 2019 signing class, Noel will likely see even more reps this week as Lane Kiffin and the Owls try to solidify the offensive line, but it's possible he doesn't make a significant contribution until the following game, Oct. 12 against Middle Tennessee. "I would think the bye week would be really big for him the following week," Kiffin said.