BOCA RATON – Ten months ago when Conference USA released its 2019 football schedule Lane Kiffin understood that today's game against Marshall could prove pivotal in FAU's quest to return to the C-USA title game.
The constant march of time since then has changed little.
"Obviously a big game," Kiffin said on Wednesday. "First place on the line. If you want to control your own destiny, you have to keep winning."
While technically first place isn't on the line – more on that in a bit – there's no doubting the importance of this contest within the conference.
An elite team within Conference USA for much of the conference's existence, Marshall must win to keep its own title hopes alive. The Thundering Herd fell to MTSU two weeks ago in a game where they committed four turnovers. Another loss effectively eliminates any conference championship hopes they may be harboring.
That won't make winning any easier for the Owls.
"Most teams you play you kind of find a couple weak links in their personnel that you kind of attack," Kiffin said. "Again, three years in a row, they don't have that."
Marshall (3-3, 1-1) nearly upset nationally-ranked Boise St. earlier this season. The Thundering Herd's lone loss in C-USA play came in a game where the Herd moved the ball at will against MTSU only to turn the ball over four times.
FAU is looking to start Conference USA play with three wins for only the second time in program history.
At 3-0, Western Kentucky enters the weekend as the only other East Division team without a loss. The Hilltoppers, who have yet to score more than 20 points in any of their wins and lost their season opener to Central Arkansas of the FCS level, don't inspire the kind of reverence on a national scale that Marshall does.
Beating Marshall, that's a launching pad to a conference title.
"Last year they were a really good team and this year they're still a very good team," cornerback James Pierre said.
Pregame Breakdown: FAU (4-2, 2-0) vs. Marshall (3-3, 1-1)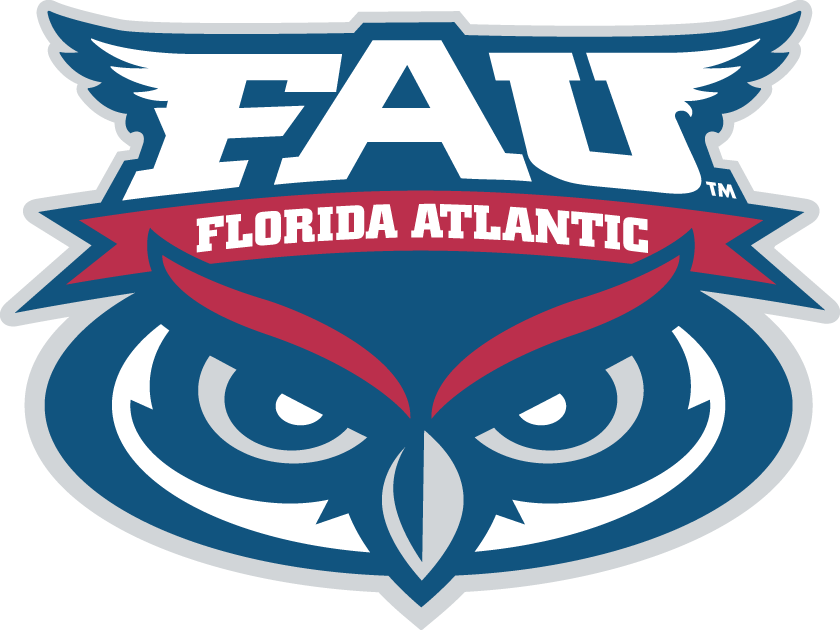 Vs.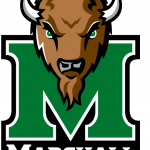 FAU (4-2, 2-0)
vs. Marshall (3-3, 1-1)
When: Friday, 6:30 p.m.

Where: Howard Schnellenberger Field

Listen: Hurricane 640 AM

Watch: CBSSN

Key for the Owls: Contain Marshall QB Isaiah Green. Marshall's quarterback can beat teams with his arm and with his legs. In that respect he's similar to MTSU QB Asher O'Hara, who the Owls threw for 335 yards against the Owls last week but only rushed for 57. "He's going to extend plays just like last week," Pierre said of Green. "You have to cover more and really tackle him like a running back."
Key for the Thundering Herd: Convert red zone trips into TDs. Marshall lost to MTSU because it turned the ball over three times in the red zone. On the season the Thundering Herd have only converted 10 of its 18 red zone trips into touchdowns. Even with three field goals, Marshall is only converting 72.2 percent of its trips to the red zone into points. Only 15 teams in the nation are worse.
Key Match-up: FAU offensive line vs. Marshall defensive end Darius Hodge. The elite Thundering Herd pass rusher is coming off four-and-a-half sack performance against Old Dominion. As a team, Marshall's registered 18 sacks on the season, ranking No. 23 nationally. The addition of Desmond Noel to the starting lineup at left guard produced a better rushing attack for FAU last week against MTSU. The Owls need their running attack to once again succeed, keeping Marshall from launching much of a pass rush.
Margin Players: Florida Atlantic and Alabama have more in common than Lane Kiffin. The No. 1 ranked Crimson Tide and the 4-2 Owls are as adept at taking the ball away as they are stingy about giving it away. Alabama and FAU both have taken the ball away from opponents eight more times than they've turned it over, a turnover margin that ties for No. 6 nationally.
Pick Man: With two interceptions in each of his last two games, FAU cornerback Meiko Dotson now ranks third nationally in the category, tied with three other players. Three of those interceptions have come in the end zone. All hasn't been great with Dotson, however. He's the corner who got beat on MTSU's first touchdown last weekend. "Obviously the interceptions make it seem like a great game, but [Dotson] got beat twice in coverage," Kiffin said
Clamping Down: After surrendering at least 45 points in each of its first two games, both losses, FAU has not allowed more than 31 points in any of its last four games – all wins. "I think the rough start with two of the top offenses in America, right off the bat – Ball State is a pretty good offense too, statistically," Kiffin said. "We are coming back down to earth number-wise a little bit more, giving people a lot of different looks and some issues and the result has been more turnovers."