BOCA RATON – The 56 points FAU's offense scored against Middle Tennessee last season were rendered little more than a footnote when the Owls' defense watched the Blue Raiders score 77.
While FAU's defense enters Saturday's game searching for redemption, MTSU's defensive unit has something to prove, too.
Middle Tennessee coach Rick Stockstill jettisoned defensive coordinator Tyrone Nix in the offseason, bringing former Syracuse head coach Scott Shafer to guide the defense. The difference has been striking.
"They're obviously completely different," FAU coach Lane Kiffin said. "New defensive coordinator. They've done a great job. They're playing extremely hard. They're very, very aggressive at what they do."



The 24.5 points Middle Tennessee allows per game ranks smack in the middle of the pack nationally. At 104.8 yards per game, the Blue Raiders' rushing defense ranks No. 25 in the nation.
That pits FAU's strength, its running game, against MTSU's strength. In Devin Singletary, Buddy Howell and Kerrith Whyte the Owls have three of the best running backs in conference USA. As a team, the Owls exceeded 250 rushing yards in both of their past two games.
"This defense runs to the ball, very talented," Kiffin said. "They've got a lot of really good looking, tough strong kids – a lot of Alabama, Tennessee kids. We're going to have to play a lot better than we have been in order to continue to run the ball like that."
FAU defeated Middle Tennessee in 2003 on the game's final play to give the Owls their first ever victory over an FBS opponent, but since then the Blue Raiders have pretty much owned the series. MTSU won the last nine meetings and holds an 11-3 advantage in the series.
KEYS to the GAME: FAU vs MTSU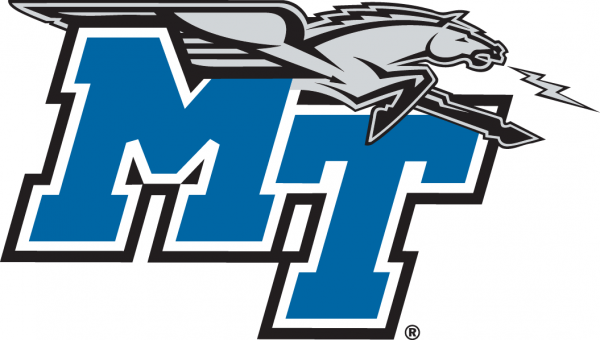 VS
MTSU (2-2, 0-0 C-USA)
vs. FAU (1-3, 0-0 C-USA)
Key for the Owls: Decent play from the quarterback position. With the way the Owls' running game churns up yardage, Jason Driskel or Daniel Parr doesn't have to do much other than manage the game and hit open receivers. Neither signal caller has shown competency in that regard this season. The Owls don't need much from the quarterback spot. Hand off to Singletary and company, and hit a couple deep balls and FAU will be positioned to win.Key for the Blue Raiders: Slow down the Owls' rushing game. MTSU's rush defense has been, at times, extraordinary. Last week the Blue Raiders allowed only 1 net rushing yard to Bowling Green. They've yet to face a ground attack with the weapons the Owls possess, though. If they can bottle up Singletary and make FAU's quarterbacks win the game, the Owls will be had pressed to win their conference opener.
Third is Long: Four games into the Lane Kiffin era, FAU's futility on third down remains perplexing. The Owls are only converting 27.5 percent of their third downs into first downs. Nationally, only five teams are converting at a lower rate. FAU managed only three third-down conversions against Buffalo. Two were on runs. The third resulted from a fantastic effort by tight end Harrison Bryant, who fought through a couple would-be tacklers to get the extra five yards needed to move the chains.



Banged Up: With starting quarterback Brent Stockstill not expected to play because of injury, his backup John Urzua will likely be the Blue Raiders signal caller. Last year, in a similar situation, FAU knocked Urzua out of the game, forcing wide receiver Richie James to act as quarterback. All he did was roll up more than 200 rushing yards and three touchdowns as the QB. MTSU might not be able to rely on James' heroics this year. He's injured, too, and is considered to be a game-time decision.
Taming the Wildcat: With their quarterbacks injured last season, MTSU consistently burned FAU with direct snaps to James. FAU didn't get too specific about what they expect to see from MTSU this year, but defensive end Haiden Nagel did offer this nugget: "I've looked at film on that."
Whyte's Might: Kerrith Whyte has served mostly as the Owls' third down back for the past two seasons, but with Buddy Howell out with an injury last week he needed only five carries to amass 72 yards. A redshirt sophomore, Whyte believes he could be an every down back if given the opportunity. "I'll do whatever it takes to help the team win, so if (being a third-down back is) my role that's my role, but I'm not going to sell myself short and say I'm just a third down back," he said.