BOCA RATON – Lane Kiffin.
A packed Howard Schnellenberger Field.
A national television audience.
It's the type of game FAU players have been waiting to play.
"I personally think this is going to be the biggest game for me," defensive lineman Haiden Nagel said. "It's my senior year, and it's the first game of the year, and it's at home, and it's going to be close to a really packed crowd."
It's not an altogether unfamiliar excitement for FAU. The Owls' hosted Miami in their 2015 home-opener on a Friday night in front of an announced attendance of 30,321. The atmosphere was, quite literally, electric. A lightning delay in the first half lasted more than an hour, and even though FAU played Miami tight in the first half, most fans were long gone before the final quarter of Miami's 42-20 victory.
On Friday, when FAU opens its season against Navy, the Owls are hoping the electricity is more figurative.
"The night, being an 8 o'clock game, I think it will be really exciting," Kiffin said. "Is it as many people as I'm used to at the stadium? No. But, at the same time, knowing what these players have been used to, hopefully, I think it will be really exciting. It will be a really electric crowd and it will be exciting."
Kiffin, who's been the head coach at Tennessee and USC, and spent the past three seasons as Alabama's offensive coordinator, will be coaching his first game at FAU. He doesn't expect to get caught up in the moment.



"I've kind of been there, done that, so I'm not really worried about myself," Kiffin said. "I've got to make sure our players are ready to go."
In that Miami game FAU fed off a rowdy crowd and only trailed 20-17 at the half before Miami pulled away.
Another fast Friday start will be welcomed by the Owls, but they are more concerned about how they finish. The Owls won three games last season. They also lost three games in which they held fourth quarter leads and another, against Charlotte, when an Owls' Hail Mary touchdown was overturned by replay review.
During the South Florida August heat of fall camp the Owls drilled concentration and discipline late in practices, equating those final few practice segments each day with the fourth quarters of games.
"That's something that we preach – we preach fourth quarter all the time," linebacker Azeez Al-Shaair said. "Since (strength coach Wilson) Love has been here, that's something we really want to make sure we emphasize as a whole team."
That emphasis could prove vital against a Navy team that doesn't show much flash but can pound a defense into submission during the game's final 15 minutes.
"They like to wear you down," Al-Shaair said. "That's exactly when it starts to show. The first quarter, you might see some teams get some stops and things like that, but if you pop on the tape in the third quarter, fourth quarter, that's when they really start breaking out."
Keys to the Game: Navy vs FAU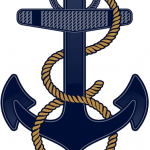 VS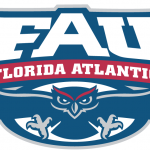 Navy (0-0, 0-0 AAC) vs. FAU (0-0, 0-0 C-USA)
When: Friday, 8 p.m.
Where: Howard Schnellenberger Field, Boca Raton.
Radio: ESPN West Palm (106.3 FM)
TV: ESPNU
Scouting the Owls: FAUSports.com
Scouting the Midshipmen: NavySports.com

Key for the Owls: Curtail mistakes. FAU struggled throughout camp with turnovers. Many came on snaps. Others occurred because players were still trying to master the offense. Navy rarely make mistakes – the Midshipmen committed only 2.8 penalties per game last season, the lowest average in the nation – and make opponents pay for turnovers by eating the clock and converting them into points. Limiting mistakes will put the Owls in position to win.
Key for the Midshipmen: Stop FAU's running game. With FAU's quarterbacks still struggling to learn the new offense, the Owls figure to rely heavily on the ground attack. In Devin Singletary and Buddy Howell, FAU has a one-two punch like few other teams nationally. If FAU can't get its ground attack moving, this could be a long night for the Owls.
Key Match-up: FAU's quarterbacks vs. Navy's defense. Jason Driskel and Daniel Parr have looked great at times this fall camp, then suddenly they'll throw a pass that leaves onlookers wondering, "What was he thinking?" If Parr or Driskel enjoys a fast start, the entire offense is open to the Owls. If Navy forces mistakes in the passing game, the Midshipmen are likely on their way to a victory. Navy also catches a break in this match-up because an undisclosed injury to De'Andre Johnson makes it unlikely he'll be a factor in the opener.
Same Speed: FAU wants to play fast, and Lane Kiffin doesn't anticipate getting away from the up-tempo style even if the Owls turn the ball over or stack a series of three-and-outs.  Slowing down the pace of the offense to benefit the Owls' defense doesn't seem to be in FAU's DNA. "I think you could do that if you knew you were good enough to do that on offense," Kiffiin said. "I don't know that we are. I think we have to utilize what our offense is built on – different formations, speed, tempo. I don't think slowing down would (work) in our benefit a lot."
Unique Starters: Navy's flexbone triple option is unlike any other offense FAU will see all year. As a result, the Owls could start some players that might see reduced time in the weeks that follow. For most of camp FAU featured a 4-2-5 scheme on defense, but to thwart Navy's ground attack expect the Owls to open with a three-linebacker set: Al-Shaair, Hosea Barnwell and Rashad Smith. In addition, sophomore Leighton McCarthy, one of the lightest of FAU's defensive ends, looks like he might draw a start in large part because he's mobile enough to play as a DE/LB hybrid. And safety Andre Soroh may play more of a nickel/LB role on Friday. "This is so unique," Kiffin said. "Guys have got to play in different spots, do different things. It's like a whole different sport."



Captains Coming Later: FAU isn't choosing season-long captains this year. Instead, FAU coaches will select the captains prior to each game. At the end of the season the players will decide who were their captains for the season, choosing from those selected as game captains. "I really liked that because a lot of times the old fashioned way that you vote early or you vote right now and then, all of the sudden, a guy doesn't really perform or doesn't lead the way that you think," Kiffin said.
Pregame Festivities: The first 2,000 students who enter Howard Schnellenberger Field will receive free visors. A pregame flyover courtesy of the U.S. Navy is also scheduled. FAU has canceled classes after 3 p.m. but is still expecting traffic delays. Those attending the game should arrive extra early.