BOCA RATON – FAU's defensive players aren't necessarily looking forward to facing No. 9 Wisconsin's pounding offensive attack, but they are pleased to be facing what they consider to be a "normal" offense.
The Owls surrendered 416 rushing yards in a 42-19 season-opening loss to Navy, which features an unusual triple option offense the likes of which FAU won't face the remainder of the year.
"Honestly, I'm just happy to be back to regular football," linebacker Azeez Al-Shaair said.
Wisconsin is pretty good at regular football. The Badgers rolled up 234 rushing yards in last week's 59-10 victory over Utah St.
But the Owls will take Wisconsin's pro-style, I-formation, often multiple tight end sets any day over what they what they saw from Navy.
"I'm an old school-type of ballplayer so run an I-formation and pro style and double tight – that's something I look forward to," linebacker Hosea Barnwell said. "Smash mouth football instead of the triple option."
Perhaps the best part of practice this week was that the defense didn't worry about defeating the dreaded cut-block, where blockers try to take out the legs of defenders.
"It's completely different," defensive end Hunter Snyder said. "Last week we were running a whole different scheme on defense. This week we are back to our normal stuff. That's good. We're used to it. It's just physical ball, They don't do too many trick plays or anything like that. They're coming at you to see if they can overpower you. We've got to buckle up and just hit them right back."
Where FAU defensive players spoke last week about having to play disciplined football against Navy, this week they constantly referred to the need to play physical football against Wisconsin.
Still, there is reason to believe having played Navy helped the Owls prepare for Wisconsin.
"With Navy, it taught us how to be disciplined with our eyes, and Wisconsin will be an actual test of that," defensive tackle Jeremiah Taleni said.
Keys to the Game: Navy vs FAU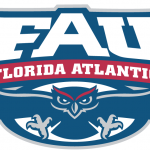 at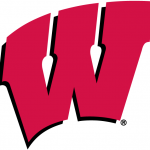 Wisconsin (1-0, 0-0 Big Ten)
vs. FAU (0-1, 0-0 C-USA)
Key for the Owls: Own the ground. Wisconsin likes to pound the football, and if the Badgers offense finds little resistance, this game will be over early. When FAU has the ball, the Owls need to get the ball to Devin Singletary, Kerrith Whyte and Buddy Howell. A second consecutive game with 40 total rushing yards will lead to a second consecutive loss.
Key for the Badgers: Avoid overconfidence. Unlike last week, where Navy was favored but few would have been shocked if FAU had pulled an upset, Wisconsin is the prohibitive favorite this week. They are the better team and have, overall, the better players. But that doesn't mean they can overlook the Owls. Offensive coordinator Kendal Briles' Baylor offense is a potent scheme and the Owls showed last week they can hit some big plays. The Badgers would be wise to put FAU away quickly. If the Owls hang around – there's always hope.
Snap Decision: Center Antonyo Woods sent three snaps over the head of his quarterbacks during FAU's season-opening loss to Navy. Woods spent part of the extra day off afforded to the team by opening on Friday night practicing his snaps and working on a new technique – one where he holds the point of the ball, sending it to the quarterback without rotation, as opposed to the traditional technique of hand on the side of the ball and spiraling it back. Woods fellow line mates continue to be supportive. "He tries to make everything perfect," left tackle Reggie Bain said of Woods. "If he messes up it's not going to help him to talk bad to him more – talk negative – because he already knows he messed up and he's got to get the snap right. With (Woods) I'm just trying to help him out, give him encouragement. Just focus on the snap and everything will take care of itself."
Irma Thoughts: FAU coach Lane Kiffin doesn't believe Hurricane Irma will be the kind of event that can galvanize a team. "I don't think it brings them together at all," he said. "I think it's a big deal. The decision is to take kids away from their families. That's a lot on their mind. I think it would be really hard to really put the game as a priority if I'm out there watching TV, seeing what's going on with my family and I can't be there to help them."
Another Record: Kicker Greg Joseph became FAU's all-time leading scorer and career record holder for made field goals with his 54-yarder against Navy (that was also longest FG ever made by an FAU player). On Saturday Joseph stands to break a tie with Mark Myers for most career extra points. He enters the game having made 92 consecutive extra points.
Tight Situation: Sophomore tight end Harrison Bryant caught two passes for 50 yards against Navy – his best game as an Owl. As a freshman Bryant caught six passes for 63 yards all season. Kiffin constantly states that Baylor's offense didn't throw much to the tight ends, but the play that led to Bryan't catches, one that brought Bryant across the middle of the field, is an exception. "It's really the offense and the scheme on that," Bryant said. "It's just a play that Baylor's always used with their tight ends and it's had success."
Dualing QBs: Kiffin wouldn't commit to starting Daniel Parr at quarterback for the second consecutive game, but that appeared to be the direction the Owls are leaning. Kiffin also sounded like he wants to get De'Andre Johnson into the game even though he's still battling an undisclosed injury that inhibits his ability to throw. "Because of his unique skill set he is somebody that you would play banged up more than you necessarily would someone else," Kiffin said. Johnson carried the ball four times for 31 yards against Navy. His lone downfield pass attempt was underthrown and intercepted.
Praise for Youngster: True freshman safety Zyon Gilbert recorded four tackles against Navy in his college debut. " I thought he played great," Kiffin said. "I thought he looked like a really special player."