BOCA RATON – When FAU honors 25 seniors prior to today's kickoff against Charlotte, redshirt senior defensive tackle Ray Ellis won't be part of that group.
Ellis and FAU plan to petition the NCAA in hopes of getting Ellis another year of eligibility. Honors can wait. There's more football to be played.
A knee injury that required surgery incurred during fall camp robbed Ellis of his entire 2016 season.
He returned in 2017, but a second knee injury in the season opener against Navy robbed Ellis of the remainder of that season.
By not honoring Ellis, the Owls are indicating a strong belief that the NCAA will grant Ellis a sixth year of eligibility.
The play of the 6-foot-1, 285-pound Ellis in recent weeks likely made FAU coaches optimistic that he could play an even bigger role next season. One of Ellis' 18 tackles this season was for a loss.
Ellis isn't the only defensive senior who appears headed for one more year.
FAU originally planned to honor senior defensive tackle Damian Horton, but the Owls changed their minds. Horton had been a non-factor during his FAU career until the tail end of the season.
All five of Horton's career tackles came in the past month, when he worked his way onto the Owls' two-deep.
A junior college transfer, Horton has yet to use or even apply for a redshirt season. He didn't see the field in 2016 or 2017, giving the Owls the option to designate one of those seasons as a redshirt year, providing one more season of eligibility.
FAU does plan to honor injured linebacker Azeez Al-Shaair as part of the ceremony, but the senior won't be present. The Owls' career tackles leader is out of town rehabbing his knee following surgery to repair a torn ACL.
KEYS TO THE GAME: FAU vs. Charlotte


VS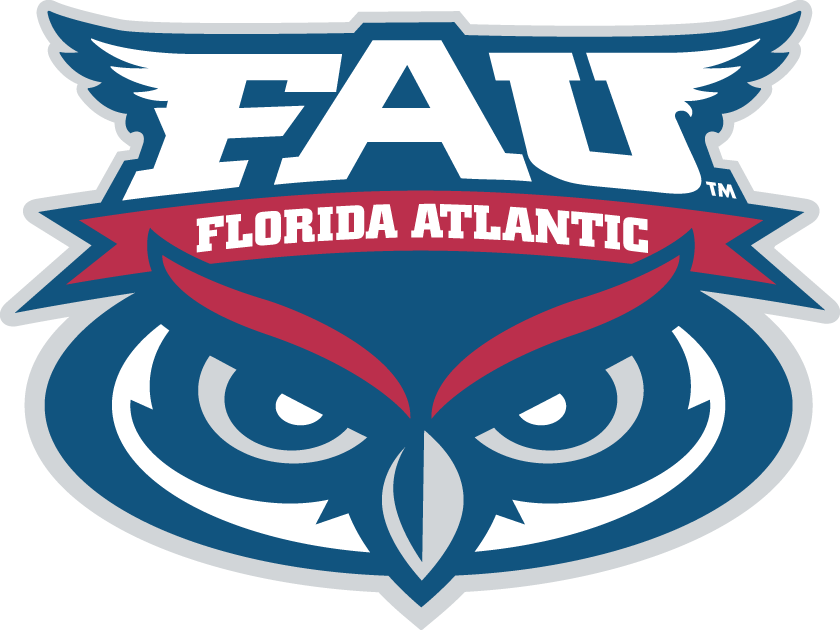 Charlotte (4-7-5, 3-4)
vs. FAU (5-6, 3-4)
When: Saturday, 6 p.m.

Where: Howard Schnellenberger Field. Boca Raton

Listen: ESPN West Palm

Watch: Stadium

Opposition Research: Charlotte
Key for the Owls: Complete early passes downfield. Charlotte owns one of the best run defenses in the nation. The 49ers will be geared up to stop Devin Singletary and Kerrith Whyte. That should leave FAU wide receivers some space to work downfield. If quarterback Chris Robison can hit a couple of those receivers for big plays, it should open some lanes for Singletary and Whyte.
Key for the 49ers: Play with emotion. Charlotte announced earlier this week that coach Brad Lambert would not return next season. Lambert is coaching his final game on Saturday. How will Charlotte respond? FAU coach Lane Kiffin expects the 49ers to try to win one final game for their coach, but it's as likely that Charlotte comes out flat and never gets into the game.
Motor's Record: For the first time in his career it's unlikely that Devin Singletary will advance any spots on the NCAA career rushing touchdowns list. With his two touchdowns against North Texas last week Singletary took sole possession of sixth place with 66. He'd need six touchdowns on Saturday to tie Ricky Williams and Kenneth Dixon for fourth.
Push For 1,000: Singletary leads Conference USA with 1,260 rushing yards. Teammate Kerrith Whyte isn't far behind. Whyte needs 159 yards in the regular-season finale to give FAU two 1,000 yard rushers for the first time in program history. "When you have players get certain things, that helps your program," Kiffin said. "Whether it's winning awards or whether it's certain stats, people say, OK, I want to go there because they have proven they can have two backs rush for 1,000."
Wright Not Right: Lane Kiffin says wide receiver Willie Wright hasn't been the same since a devastating blow to the head concussed him, knocking him out of the FIU game three weeks ago. "He has not played like normal Willie – some very strange mistakes, even in games," Kiffin said. "That hit rattled him and he just hasn't come back the same."