BOCA RATON -When it comes to converting third downs into first downs, Conference USA East Division leaders Florida International are pretty good at it.
Struggling FAU isn't.
FIU leads C-USA by turning 46.7 percent of its third down into first downs. Meanwhile FAU lands near the bottom of the conference, converting only 33.3 percent of its chances.
In the Owls' five losses this season the conversion rate drops to 26.7 percent. Consider only the Owls' three C-USA losses and the conversion rate plummets to 22.2.
"I don't really know what it is about third down," FAU quarterback Chris Robison said. "Last week we were what, 1 for 11? That is terrible. I don't really know what's actually the problem. I don't know if it's, like, it's third down and maybe the other team is just pushing harder than us or whatever it may be. I don't really know. I know that if we'd execute our plays we don't have any problem getting third and shorts or even third and 15. It's not really up to the defense. It's not really up to them, it's just up to us."
The struggles aren't Robison's fault, completely. Nearly all of FAU's third down failures in last week's loss to Louisiana Tech came with Robison sidelined by an injured ankle and Rafe Peavey behind center.
"Third down and red zone, a lot of times it's quarterback play and obviously we've been up and down throughout the year at that spot." FAU coach Lane Kiffin said. "Usually you see that in those two areas. That's one of the reasons (FIU's) really good because their quarterback has played really good in the red zone."
Both Kiffin and the Owls believe the third down issues – and the Owls' offensive issues in general – are easily fixable.
"I tell our guys, ours is self inflicted," Kiffin said. "We've got good players. We've got to do the easy things. Penalties dumb decisions, careless with the ball – those should be the easy things. It's harder to make guys good players."
KEYS TO THE GAME: Shula Bowl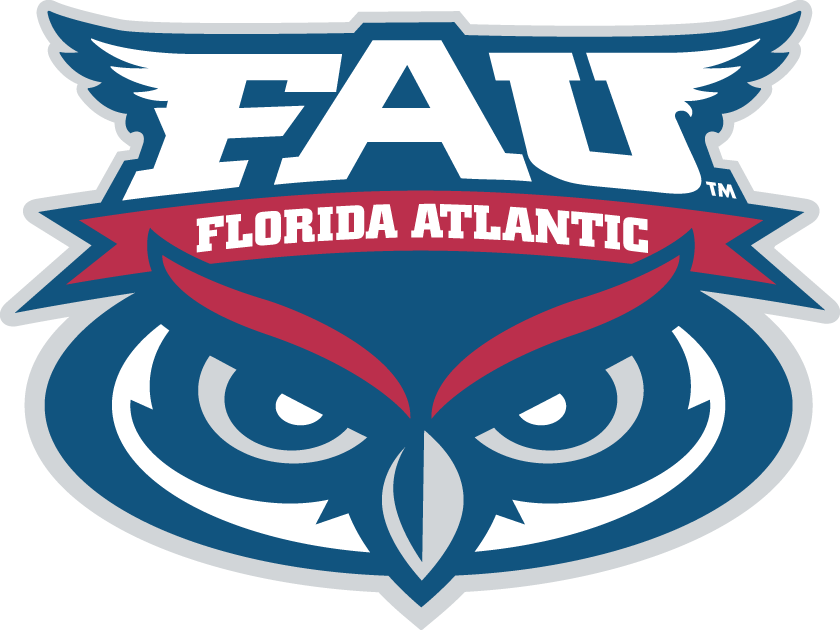 VS

FAU (3-5, 1-3)
vs. FIU (6-2, 4-0)
When: Saturday, 7:30 p.m.

Where: Silva Stadiun, Miami

Listen: ESPN West Palm

Watch: Stadium (Locally WTCN)

Opposition Research: FIU
Key For FAU: Find a way to rattle FIU QB James Morgan. The Bowling Green transfer isn't flashy, but he doesn't make mistakes. He's only thrown four interceptions this season, and the Panthers' line in front of him has only surrendered six sacks – best in Conference USA. All season the Owls have struggled to mount a pass rush and to create turnovers. If they don't find a way to do both on Saturday, the Shula Bowl trophy won't make the trip back to Boca Raton. "From what I've seen so far he's a pretty sound guy," FAU DT Steven Leggett said of Morgan. "He makes the right reads and he doesn't really make too many mistakes."
Key For FIU: Contain FAU on third down. The Owls' struggles converting third downs into another series of downs is documented above. Left unmentioned is the Panthers' defensive struggles in the same situation. FAU is actually allowing opponents a 42.9 percent third down conversion rate. If FIU gives FAU an opening on third downs, the Owls have talented players who can make game-changing plays.
Still Climbing: Devin Singletary's lone touchdown run last week against Louisiana Tech proved to be enough to jump back into the solo lead in rushing touchdowns nationally with 15. Singletary is now tied for 11th in NCAA career rushing touchdowns with Colin Kaepernick and Eric Crouch. One more will move him into a Top 10 tie with former Oregon running back Royce Freeman. "I'm going to tell my kids about that – that was my roommate," FAU wide receiver John Mitchell said. "Coming in I don't think anybody would have expected such greatness out of somebody that's right there in front of you."
Playing Fast: One consequence of FAU's third down issues is that the failed conversions are keeping the Owls from kicking their uptempo offense into high gear. Often it's that initial first down of a drive that allows FAU to mash the gas pedal. "We've played fast here and there, but sometimes we can do better," center Junior Diaz said. "We're working on that right now. Hopefully we should improve."
Getting Younger: The Owls' search for production from the defensive tackle position prompted the addition of a couple of new names to the game day rotation. With Marcel Southall sidelined by an undisclosed injury and William Davis not having played in the past two games, Damian Horton, listed as a senior, recorded the first two tackles of his career in Friday's loss to La. Tech. He practiced with the second string this week. Additionally, the Owls are giving true freshman Jalen Joyner some game snaps. "He's doing a really good job at pass rushing," Leggett said. "That's why he's on some of those pass rushes."