BOCA RATON – Moments before their induction into the FAU athletics Hall of Fame, several former and current Owls expressed their displeasure that one of their fellow inductees hadn't already received an even higher honor.
Howard Schnellenberger is now an FAU hall-of-famer. He may never enter the College Football Hall of Fame.
"That's an insult," said former FAU running back Alfred Morris, inducted along with Schnellenberger, his former coach, on Friday night. "He's turned programs around. He should definitely be in. If not now, it definitely should happen sooner rather then later."
Schnellenberger coached Miami to its first national title, resurrected Louisville's football program and founded FAU football. He was named national coach of the year following the 1983 season. He retired with a 6-0 record in bowl games.
Yet he's not getting the national recognition.
"That's ridiculous," said FAU softball coach Joan Joyce, inducted into her 20th hall of fame on Friday. "I don't know why he wouldn't be. I mean, it's ridiculous. He did win a national championship with Miami, right?"
The College Football Hall of Fame requires coaches to have a career winning percentage of at least .600 for consideration. At 158-151-3, Schnellenberger falls short. The fact that he saved two programs from extinction and started another isn't allowed to factor into the decision.
"It's a shame," said Rusty Smith, who quarterbacked FAU to two of Schnellenberger's bowl wins. "And I understand the rule. I get the rule. But there has to be an exception of some sort for a man like him who has specifically done certain things in his career and built programs from nothing. I'd like to think at some point down the line that they'll fix that."
If the College Football Hall of Fame does fix its rule, Schnellenberger would welcome an induction into another hall. On Friday, however, he simply reveled in a ceremony held in a stadium that completed his vision for football at FAU – held above a field that bears his name.
"It is a nice thing that they are doing for me at this particular time in my life," he said. "I can thank everybody that was here with us."
Pregame Breakdown: FAU (3-2, 1-0) vs. MTSU (2-3, 1-0)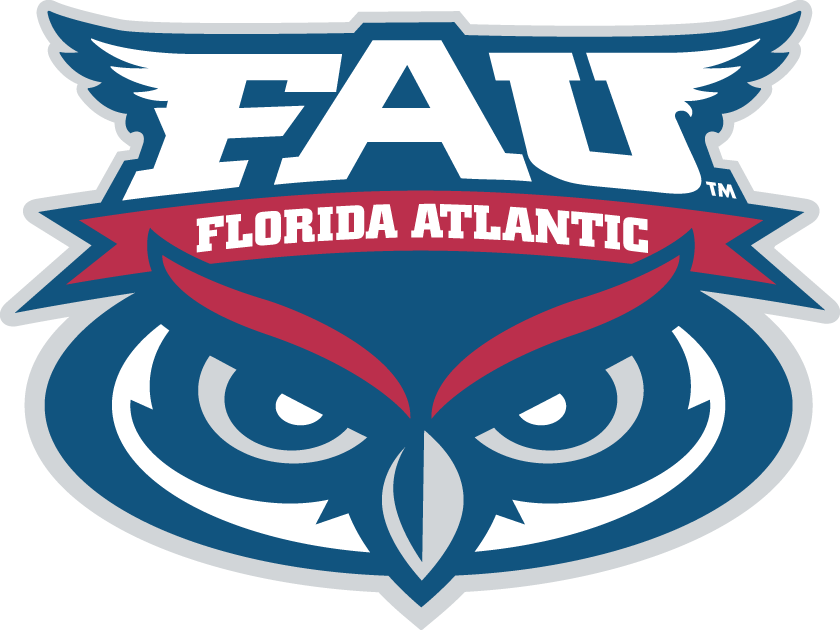 Vs.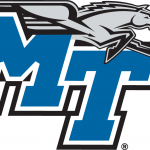 FAU (3-2, 1-0)
vs. MTSU (2-3, 1-0)
When: Saturday, 4 p.m.

Where: Howard Schnellenberger Field

Listen: Hurricane 640 AM

Watch: ESPN+

Key for the Owls: Contain Asher O'Hara. The Blue Raiders' quarterback is also their leading rusher. Mobile quarterbacks have traditionally given FAU fits. O'Hara will get his passing yards, but as long as he doesn't break free for chunk yardage on broken plays, FAU should be well positioned.
Key for the Blue Raiders: Force turnovers. MTSU surrendered more than 500 yards in last week's victory over Marshall but only allowed 13 points. How did they keep the score down? MTSU forced four turnovers. As good as FAU's offense has looked in recent games, turnovers might be the only way MTSU slows the Owls down.
Key Match-up: FAU's red zone offense vs. MTSU's defense. Many of those turnovers forced by MTSU last week came in the red zone. With the Owls struggling in the kicking game, FAU needs to convert its red zone trips into touchdowns.
Changing of the Guard: Desmond Noel didn't join FAU until after this season started, but he's quickly making an impression. With starting left guard B.J. Etienne struggling, Noel worked with the first team during the bye week and in this week's preparation for MTSU.
Hall Class: Softball pitcher Chris Sutcliffe, baseball outfielder Jeff Fiorentino, women's basketball player and current Olympic speedskater Brittany Bowe, and current baseball coach John McCormack joined Morris, Smith, Joyce and Schnellenberger as inductees into FAU's Hall of Fame on Friday. The eight-member class will be honored again during today's football game.