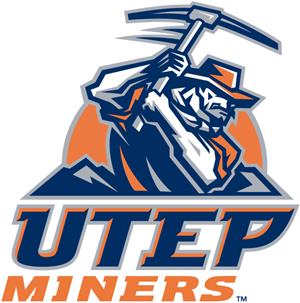 VS
UTEP (3-6, 1-4 C-USA)
vs. FAU (2-7, 1-4 C-USA)
Key for FAU: Stop Aaron Jones. If there's one thing UTEP does well, it's run the ball. Jones leads Conference USA and ranks No. 7 in the nation by averaging nearly 130 yards per game. The Miners will attempt to get Jones going early and often. Tackling has been a problem for the Owls throughout the season. If it's an issue Saturday, that defense could find itself on the field a long time.
Key for UTEP: Pressure FAU's quarterbacks. Both Jason Driskel and Daniel Parr will play. Driskel showed last week against Rice that, given time, he can get the ball down field. The deep threat helped open room for FAU's running game. UTEP needs to keep FAU one dimensional.
Key Matchup: The pre-snap chess match. UTEP likes to use pre-snap motion on offense to confuse FAU and to help its quarterbacks decipher defensive schemes. FAU will need to identify UTEP formations and communicate any adjustments. "Once they see your adjustment, or lack there of to that, then they're going to attack something," FAU coach Charlie Partridge said. "If you don't show that you can handle that adjustment it's a big deal."
Highest Point: With two interceptions last week, FAU now has nine of the season, which puts the Owls a little above the middle of the pack nationally in that statistical category. Defensive coordinator Roc Bellantoni has seen the Owls break up more passes defensively in recent weeks but he's looking for something better. "It would be nice to come down with a couple of those instead of breaking them up or giving up a catch," he said. "I'd say that's probably the thing you'd like to see more are ball skills at corner, because they have them."
Spread the Wealth: Prior to the Rice game Kalib Woods had become the Owls' lone threat at wide receiver. "It didn't work out for one reason or another when we targeted someone else and pretty soon you start falling back on, throw it to Kalib – even if the read doesn't take you there, throw it to Kalib," Partridge said. Eight different players caught passes in last week's victory over Rice. Henry Bussey's four catches covered more yardage than he'd amassed all season to that point. John Mitchell caught his first career touchdown. Pico Harrison's catch on a deep ball set up a short TD run.